The Wedding Gift
by Marlen Suyapa Bodden
When prestigious plantation owner Cornelius Allen gives his daughter Clarissa's hand in marriage, she takes with her a gift: Sarah—her slave and her half-sister. Raised by an educated mother, Clarissa is not a proper southern belle she appears to be with ambitions of loving who she chooses and Sarah equally hides behind the façade of being a docile house slave as she plots to escape. Both women bring these tumultuous secrets and desires with them to their new home, igniting events that spiral into a tale beyond what you ever imagined possible and it will leave you enraptured until the very end.
Told through alternating viewpoints of Sarah and Theodora Allen, Cornelius' wife, Marlen Suyapa Bodden's The Wedding Gift is an intimate portrait that will leave readers breathless.
This book has 144 5 star reviews. One of them is mine. I was lucky to download this book when it was a freebie. I'm so glad I did!


Didn't see the end coming!
,
July 27, 2013
I became really engrossed in reading this book but I didn't see the end coming. I love a book that has a surprise ending. I thought the book was very well written. Kudos to the author!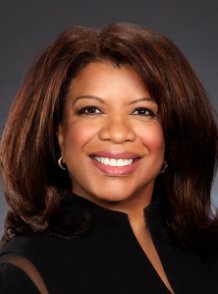 Dr. Marlen Suyapa Bodden is a lawyer at The Legal Aid Society in New York City, the nation's oldest and largest law firm for the poor. She has more than two decades' experience representing poor people and low-wage and immigrant workers, many of whom are severely underpaid, if paid at all. She drew on her knowledge of modern and historical slavery, human trafficking, and human rights abuses to write THE WEDDING GIFT, her first novel.
The University of Rhode Island awarded Marlen an honorary Doctor of Laws degree in May 2012, when she delivered the commencement speech. Marlen is a graduate of New York University School of Law and Tufts University.
On SEPTEMBER 24, 2013, THE WEDDING GIFT will be published by St. Martin's Press North America.
Visit Marlen's website at: www.marlenbodden.com for the history behind THE WEDDING GIFT in photographs, illustrations, maps, and a bibliography!