Maverick Wild
by Stacey Kayne
Chance Morgan had locked away his heart. Until Cora Mae Tindale crossed half the country to find him. The beguiling creature who insisted on turning his serviceable ranch into a home was hiding something--and Chance was hell-bent on finding out her secrets! Cora Mae only wanted a place to hide, but her youthful protector had grown into a war-hardened rancher with looks that could tempt a saint. Yet his dark glances were filled with distrust...and unmistakable desire. Cora Mae's childhood crush was rapidly becoming a much more adult craving!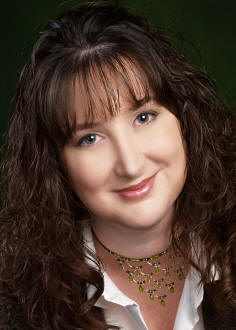 Stacey Kayne has always been a daydreamer. If the comments in her elementary school report cards are any indication, it's a craft she mastered early on. Having a passion for history and flair for storytelling, she strives to weave fact and fiction into a wild ride that can capture the heart. Stacey lives on a ranch near the Sierra Nevada Mountains with her high school sweetheart turned husband of eighteen years and their two sons.
Visit Stacey online.